Minds Went Walking: Paul Kelly's Songs Reimagined
Jock Serong, Mark Smith and Neil A. White posed the question: what would happen if a group of Australia's finest storytellers were invited to let their minds go walking through the Paul Kelly songbook?
Twenty-one writers responded with tales of forbidden love, with the ghosts that inhabit St Kilda and the 'special treatment' of the Noongar people; with the dumb things they did when they crossed the Nullarbor, and how a simple song could bind a father and daughter forever.
Like Paul Kelly's songs, the stories in this anthology will take you anywhere, and everywhere, and they will keep coming back to you like a cork on the tide.
PRAISE FOR THE BOOK
'The genius of writing about Kelly's music is that it extends the experience of the work itself.' Books + Publishing
'I like to see my songs walking around every which way, dressed in different clothes, talking different ways. I wave to them and they wave back.' Paul Kelly
'If Paul Kelly's "How To Make Gravy" has become some sort of national Christmas song, this book is the perfect seasonal gift for a Kelly fan.' Sydney Morning Herald
'For many of us, lyrics from Paul Kelly help tell the stories of our lives. From Jock Serong on the fastest Ford in Western Australia … to Bram Presser on the ghosts that inhabit St Kilda, twenty-one writers enter the Paul Kelly songbook and let their minds go walking.' Geelong Times
'If ever a singer could be described as laconic, it would be Paul Kelly. Here is a songwriter whose lyrics appear more important than his voice… This collection has the strength to stand beside the enduring power of Kelly's music.' Good Reading Magazine
'That some of the "wanderings" travel a fair way from the source material while retaining something of their essential flavour speaks not only to the richness of the original tunes but also to [the] anthology's appeal beyond the ranks of Kelly's fan base.' West Australian
'The way he [Paul Kelly] can go from talking about celebrating something to deep suffering, and to be able to do all of that in such a beautiful way that appeals to everyone is something really special.' Julia Lawrinson
Mark Smith is the author of four novels for young adults: The Road To Winter, Wilder Country, Land Of Fences and If Not Us. Mark is also an award-winning writer of short fiction and his work has appeared in Best Australian Stories, Review of Australian Fiction, The Big Issue, Island, The Victorian Writer and The […]
Neil A White was born in Melbourne and educated in his native Australia and the United States. He is the author of the novels Closure, Turn A Blind Eye, Something for Bebe, and a number of award-winning short stories. He and his wife live in Dallas, TX.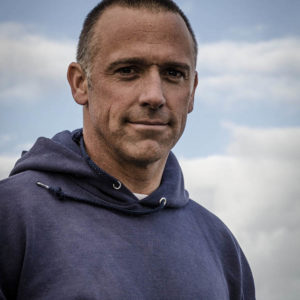 Jock Serong is the author of six novels, most recently The Settlement, and the founding editor of Great Ocean Quarterly. He writes for The Monthly, The Guardian, Surfing World and other publications. He lives with his family on Victoria's west coast. He has decided against a career in prawn processing.